Nails have become more than just a covering on the upper surface of the tip of the finger, over time nails have grown to be a big part of one's personality. Be it the dark nails for the people with grunge personality or a clean cut for the ones who like to keep it simple and out of their way, french manicures for the non experimental ones who know they can never go wrong with classic french nails or the experimental ones who keep up with every trend in the nail industry, there's a trend for everyone and once you get into the process of getting your nails done every month there's really no going back to the old boring plain nails. Extensions were first popularized by Drag Queens and are now spotted on anybody who likes having their nails on fleek.
In the past few years, nails have become a very important part of one's look. A good fit and flawless hair and makeup is often not enough if you don't have your nails done for that instagram worthy picture. Nail extensions have grown popular among the people in the industry as they not only provide the desired length but they also look natural when done by expert nail technicians. After being spotted on almost all of the talked about celebrities like Dua Lipa, Kylie Jenner, Ariana Grande, The Kardashians to name a few, nail extensions have become one of the most requested services. The perfect nails aren't famous just among the women but also among the men and the LGBTQ+ community thanks to icons like Harry Styles, MGK, Jeffree Star, Nikki to name a few.
Trends in the nail industry are always changing. All of the nail art is fun, but simple pink and nude manicures are still very on trendfor2021 and they're so much easier to do on your own.
Summer 2021 was all about floral and butterfly nails that were highly popularised by Dua Lipa at the Grammys when Dua Lipa matched her nails to her gorgeous pink gown, but instead of a solid color, her nail artist Chaun Perth did a twist on a French manicure by adding butterflies all over her nails. Kylie Jenner who is well known for making trends when it comes to her fresh manicures was also seen sporting the butterfly inspired nails and graphic nails trend this summer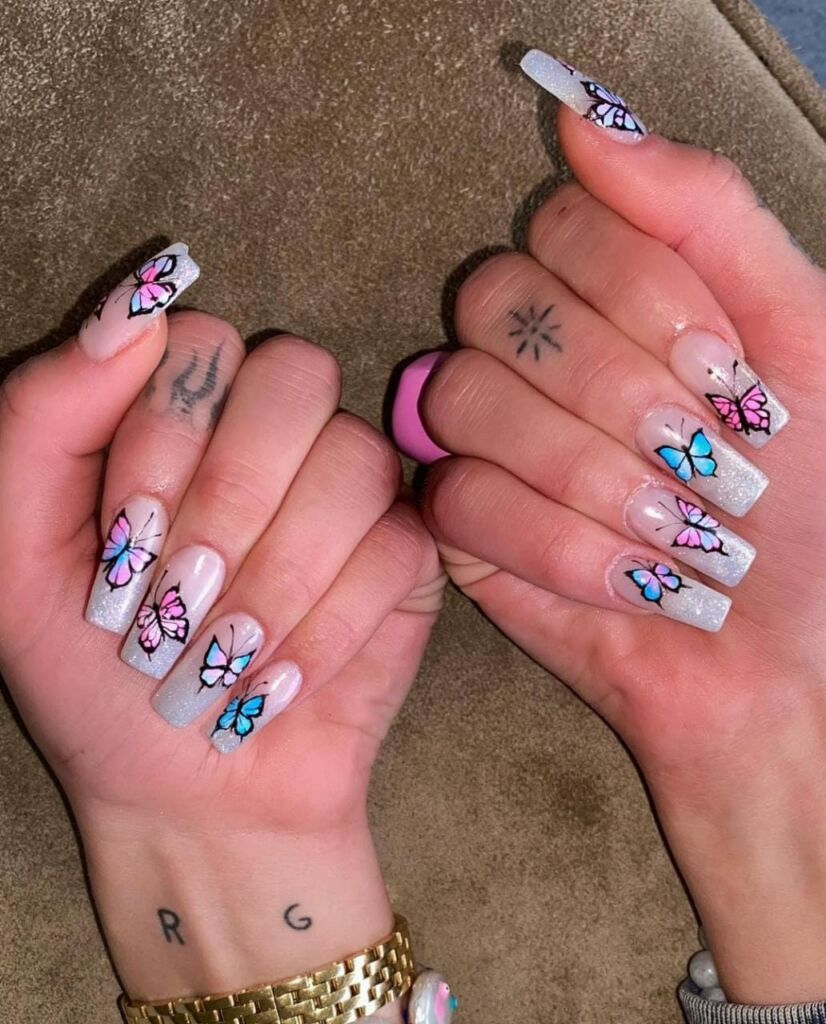 French Manicure and French Ombre was another cult favourite of the season. But not everyone is a fan of lighter colours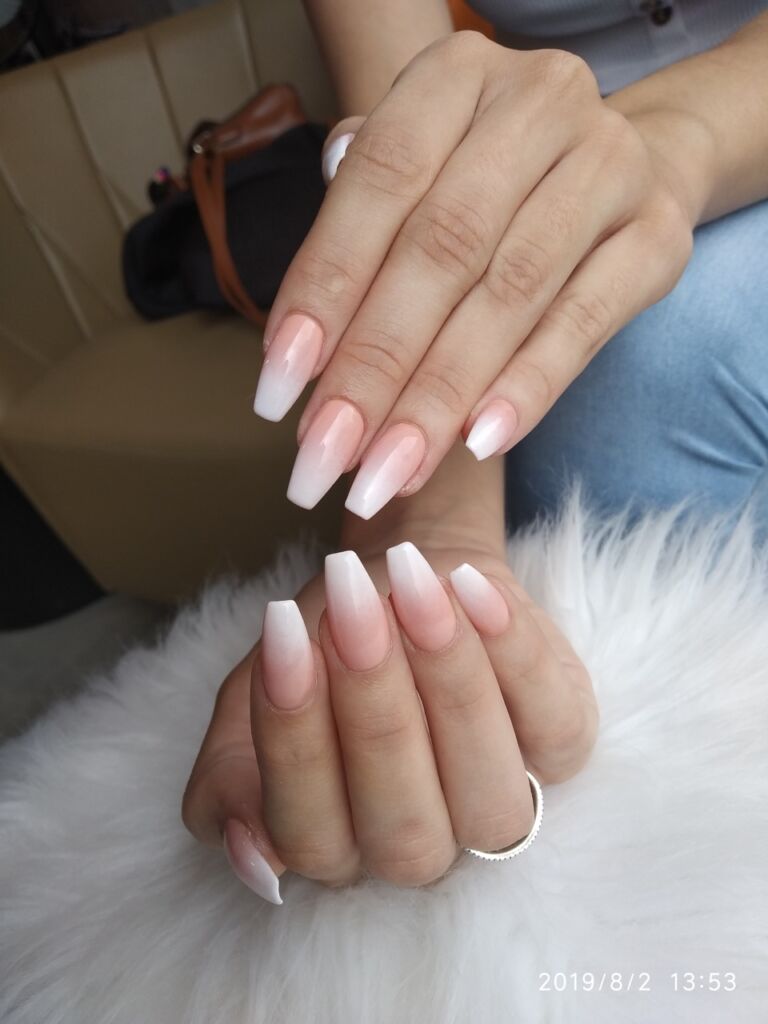 But not everyone is a fan of lighter colours, Billie Eilish is another celebrity who is well known for her quirky sense of style not only when it comes to her outfits but also when it comes to her nails which are often the highlight of her looks. Billie being someone who doesn't follow trends but makes them chose to go for grunge nails this summer which were quite different from the on going trends but still rosae to be a fan favourite. Pop of neons was another cult favourite trend of Summer 2021. A lot of us couldn't go to our favorite holiday destinations and beaches this summer but waves were still made by beach inspired nails which were achieved by mixing a lot of blues and topping it all of with shells and fishes as a nail art to get those perfect beach nails which reflected a tropical vibe.
Summers were also about Pastels, emojis, quirky evil eyes and almost anything that can be drawn by artists. Nail enthusiasts have grown out of their comfort zone and are now open to ideas and designs that they normally wouldn't go for!
A shift towards darker colours is noticed as the rains and winter approaches. Winters will be all about shades of burgundy, maroons and purples. As noted by Harper's Bazaar, glitter nail polishes coupled with regular or even a matte finish polish is the latest winternailtrend. You could opt for a classic clear polish and add just a hint of a glitter polish at the top of your nail.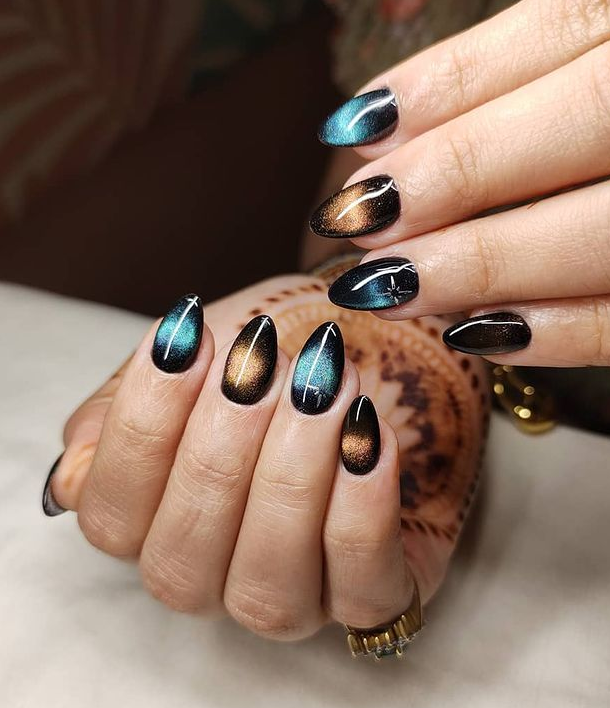 Chromes are also one of the most requested nail art in the Winters. A hint of metallic colours turns any regular manicure into a classy and minimalist one. Gold being a cult favorite is often found on the nails in the form of polish, chrome, strip, glitter or stones
The Nail Industry is ever growing and it loves to play around with the colours and art with new trends coming in from every corner of the world. A good set of nails are the highlight of any outfit and often the final touch to any look one is trying to create. Well done nails aren't only a sign of personal hygiene anymore but also a reflection of one's sense of fashion. Just like makeup, we're all united by nail polish and our love for nail art.